I just got done photographing the KWPN-NA Dutch Warmblood Keuring at the stunning Norwegian Hill Farm in Oconomowoc, WI earlier this month. All the horses were turned out stunningly, and the day went off seamlessly. It is such a pleasure to be around such beautifully bred horses and their fantastic owners and breeders.

Each year at this breed inspection judges from the Netherlands tour the U.S. & Canada inspecting KWPN-bred horses. Young and mature horses are evaluated by a committee led by a KWPN inspector. The jury looks at foals, yearlings and two-year-olds for premium grading, in addition to horses three and older for acceptance into the studbook. There are also performance classes based on entries and their disciplines.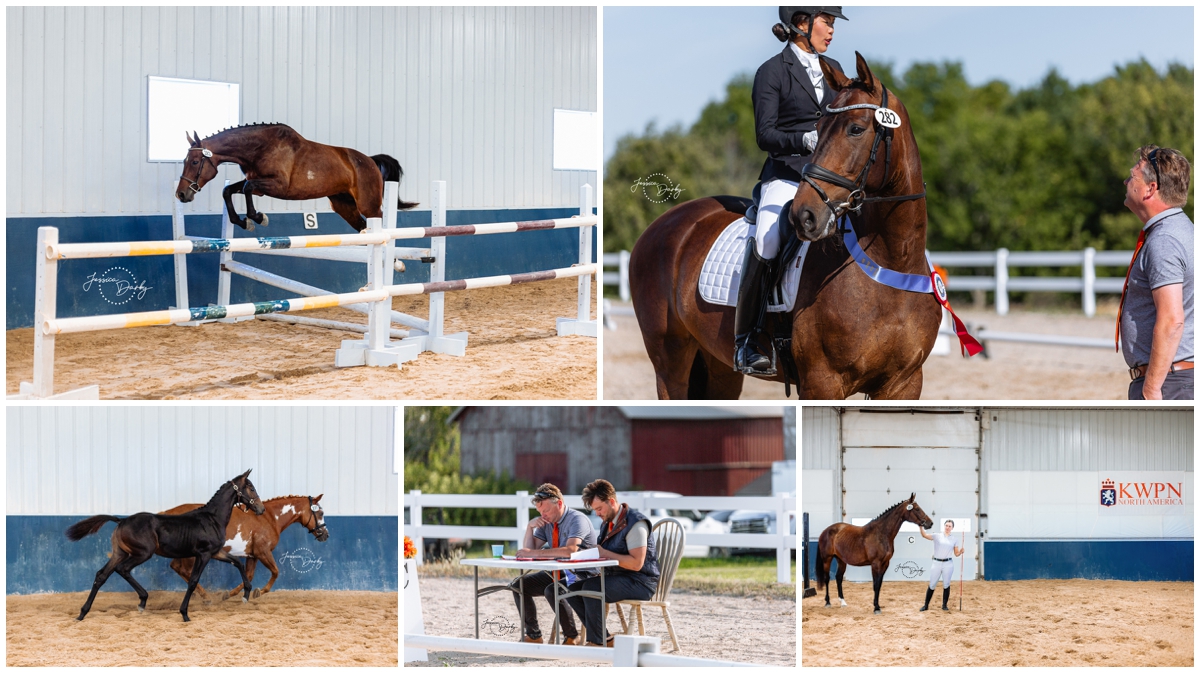 This is always such an exciting event as well as a wonderful learning experience as the judges take time after each class to explain to the attendees their ratings and the findings that led to them.
I loved every class during the keuring, but I think my favourite is always the mare & foal class. There so many sweet little foals running around and being able to photograph them in their spritely energy is so fun. I'm always so impressed by how well-bred each of them are. Their movement is fantastic and they have such fun personalities.
Breeders have one of the most important jobs in the industry: carefully crafting the future generations of sport. So much rides on their knowledge, care, and big, BIG hearts, so if you know any breeders, or you're lucky enough to know the breeder of your own horse – this is your sign to send them a big thank you for all that they do!
See you at next year's Midwest Keuring!