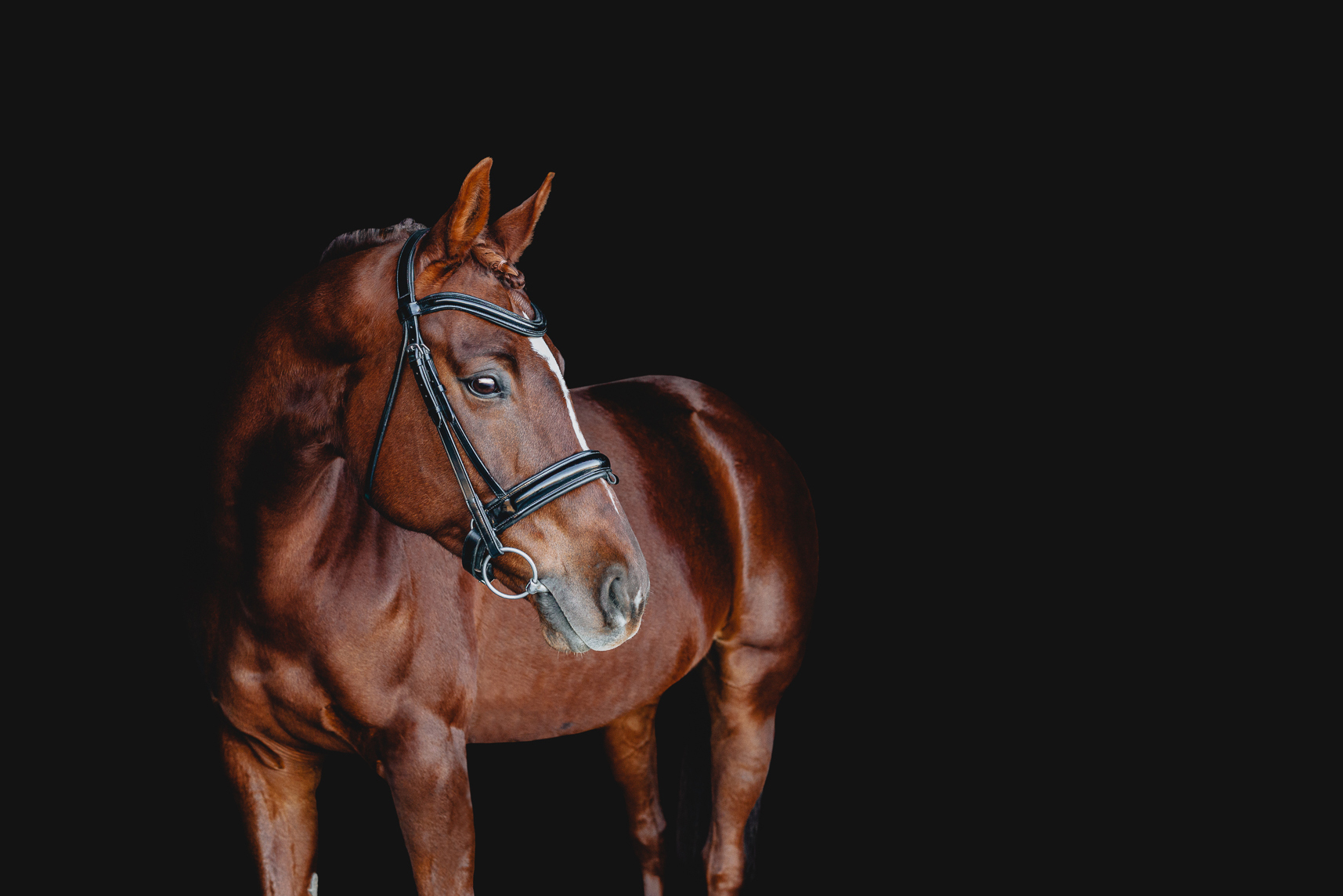 Your Horse as Extraordinary Fine Art
Custom Planning
We'll work together to create a custom session for beautiful, dramatic portraits that showcase your horse as they truly are — art.
Your Location
I bring the 'studio' to you in your barn aisle or arena to create captivating images of your horse, capturing their unique personality.
Timeless Artwork
Have your horse with you every day by immortalising them through custom artwork that is as unique and beautiful as they are.
Your Horse as You've Never Seen Them Before
The perfect juxtaposition of Power & Beauty
Maybe your horse's soft muzzle is your favourite thing about them. Maybe it's their expressive eyes that you can get lost in. Whatever your obsession, Equine Fine Art portraits are crafted to commemorate your horse in all their brilliance as the exquisite work of art they are.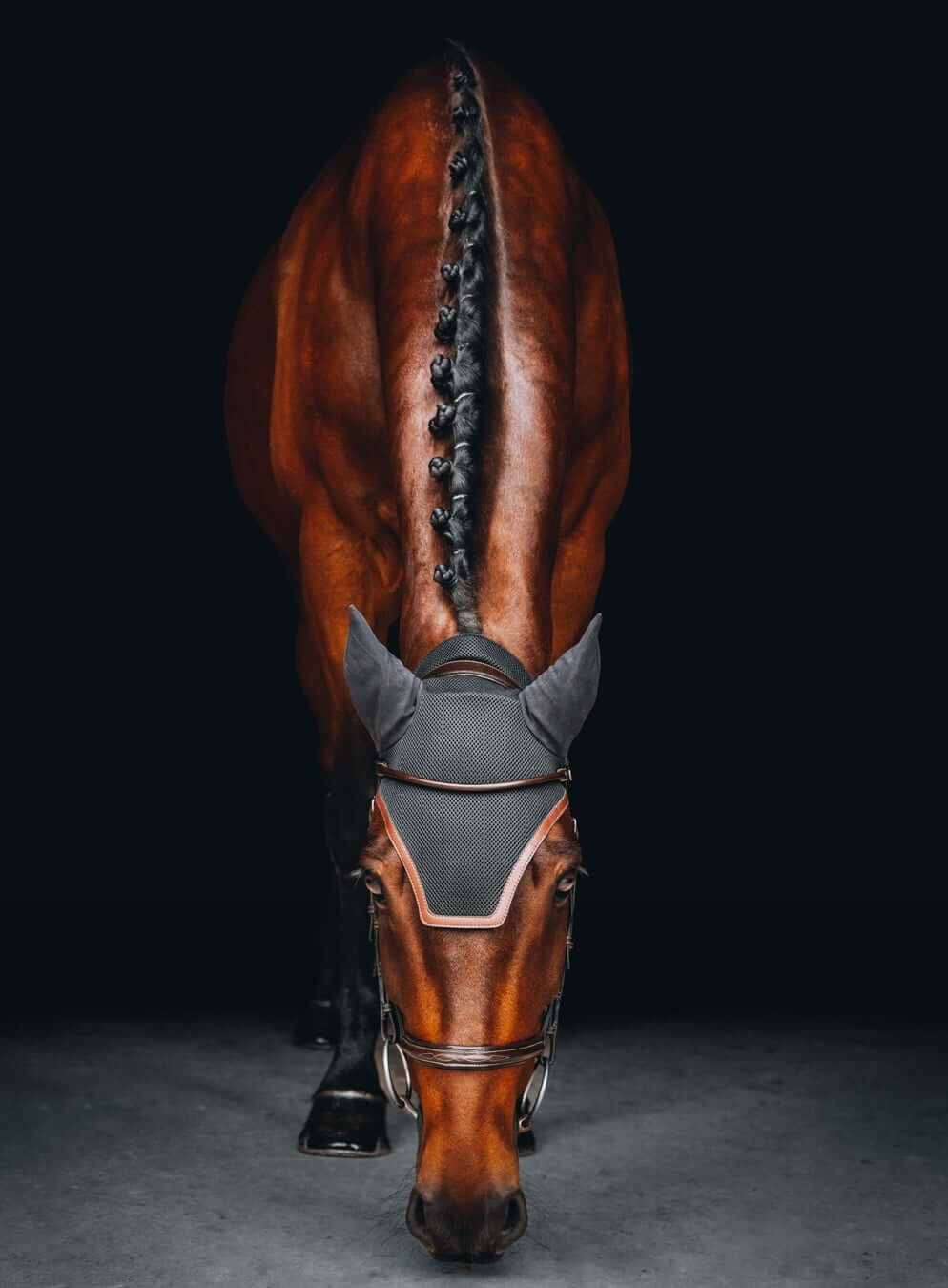 How We'll Work Together
Step One — Your Custom Session
After our consultation, you'll pick a date for your portrait session. We'll go over styling & preparation in your custom planning session so you are ready to go on the big day. Then, I travel to you and we make magic happen.
Step Two — The Big Reveal
A few weeks after your session, we'll meet online for your private image reveal & ordering consultation. You'll select your favourites (I'll help!), and I'll custom design wall art for your space.
Step Three — Timeless Art
Treasure your portraits each day! One-of-a-kind, heirloom pieces in your home will serve as your daily reminder of the inseparable connection you and your horse share.
I absolutely love Jess's photos! She captured my horse's personality perfectly and was so patient with all the crazy ideas I had. Truly my favorite photos of all time!

— Alex P. – Ingleside, IL
Equine Fine Art Portraits
Up to 30 Minute Session
One Horse
Horse prep guide
Private image reveal
Custom wall art design session
$500 art credit
* Additional Horses +$175 each
$690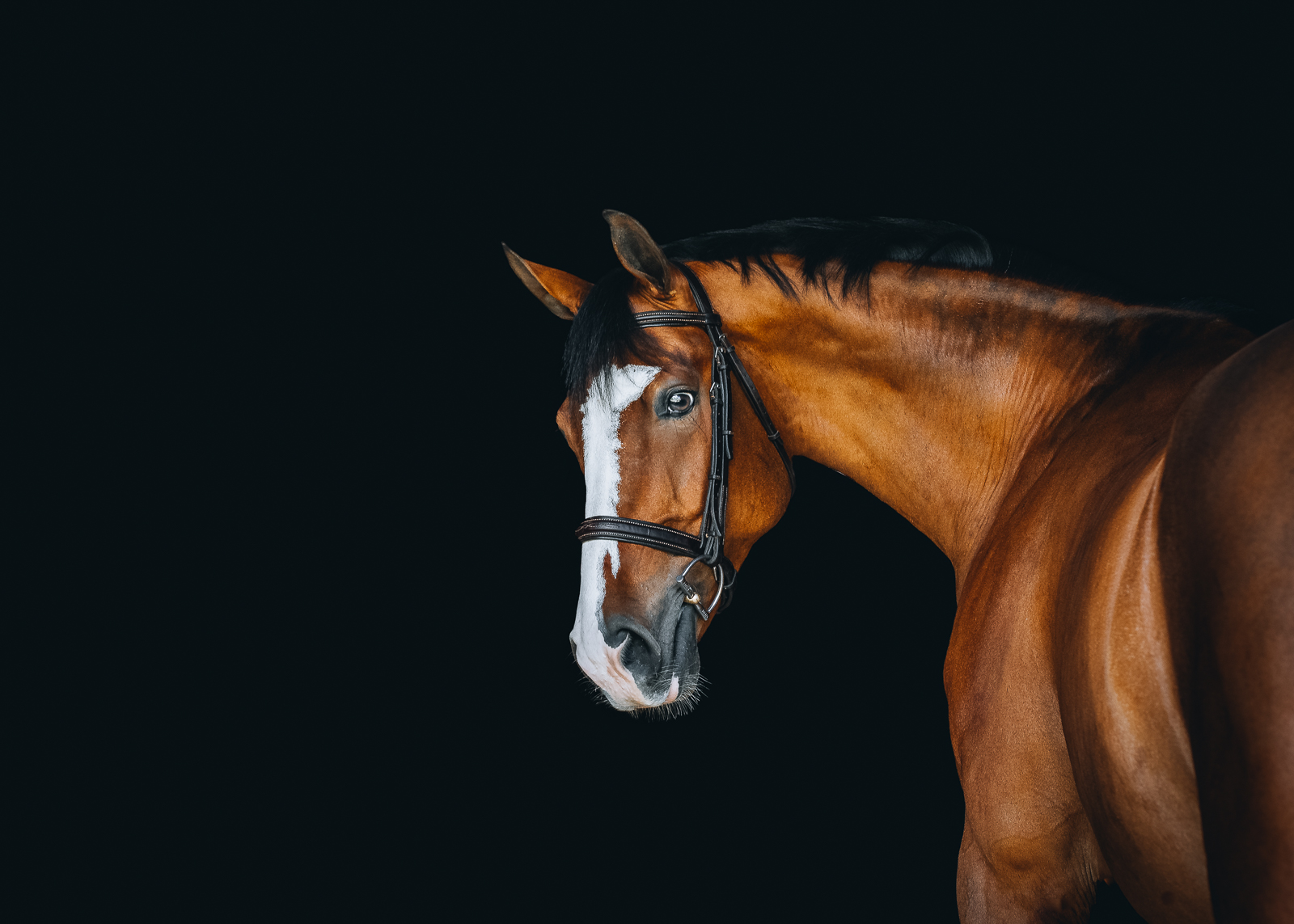 Decorate Your Home with Cherished Memories
All too often in the digital age, countless photos end up fading away, lost in folders on computers, and ultimately forgotten. Your portraits are most impactful when they are turned into heirloom quality works of art meant to be displayed and enjoyed every day. Our artwork is sourced from around the world with an focus on only the highest quality, archival grade products that you and your family will enjoy seeing each day for generations to come.
Heirloom Wall Art
Enjoy your horse each & every day with our stunning selection of ready to hang museum-quality wall art.
beginning at $795
Handcrafted Albums
Your one of a kind story eloquently detailed in a luxury album featuring your favourite portraits.
beginning at $3000
Matted Prints
Great for gifting to those that have supported you along the way or adorning your own space.
collections begin at $1600
Frequently Asked Questions
I'm not sure which session I want, how do I decide?
During our introductory call we'll talk about your goals and ideas for your session, and help you pick out the best one to suit your needs.
Equine Fine Art or Horse + Rider Session?
Most of our clients end up doing both but we're happy to help steer you in the right direction based on the conversation during our introductory consultation.
What should I wear? How should I pose? What do I do with my hands?
It can be daunting to try to figure out how to do it all yourself, and that's why we do it for you. We'll work together to style your session from your outfit, down to the shoes and jewellery, and even your horse's tack.
During your session, you'll be taken through a series of poses and coached so you don't ever have to worry about where to look or what your hands are doing. From the intro call, through the planning call, to the session itself and your image reveal, we're there every step of the way to guide you.
Where do you travel?
I am based in Milwaukee, WI and regularly travel around the Midwest, and to Kentucky in the spring. Travel plans are updated regularly on our website as well as social media (sign up for our newsletter to be the first to know). Timeless portrait sessions include travel to you anywhere within the Continental USA. I do travel to the UK and around Europe as well, so if you're across the pond keep an eye out for those travel notices as they do happen!
Who can I bring to be in my portraits?
Whoever you want! Bring your friends, and your family members – 2-legged and 4-legged are welcome. Each portrait session is customised to your needs so we'll work together to plan your session down to all the small details to create artwork that will be with you forever.
Just want portraits of you and your horse? We are happy to spend our time celebrating the two of you. After all, that's what it's all about, right?
Are wall art, albums, prints, or digital files included?
All wall art, prints, albums, and digital files are separate from your session fee. However, each session fee does include a print credit that you can use towards any products you'd like to purchase at your reveal. We'll custom design wall art to fit the space in your home (or office/barn/wherever you want to enjoy your art!) so you'll see exactly how it will look when it arrives.
How much am I going to spend?
it's honestly up to you! There is no minimum spend requirement after your initial session fee, so what you want to invest is going to depend on the products you want to display in your home. Ready-to-hang, heirloom Wall Art begins at $795, fine art Albums begin at $3000, and Portrait Collections start at $1600. Remember, each session comes with a print credit to use towards your purchase!
Can I just get the digitals?
Creating heirloom art to go on your walls that you can be inspired each day is a huge part of our ethos. These image aren't meant to hide away in a folder on your hard drive, therefore we do not offer digital files as a stand alone item. However, digital files for social media are complimentary for every product image purchased at your reveal.
More Questions?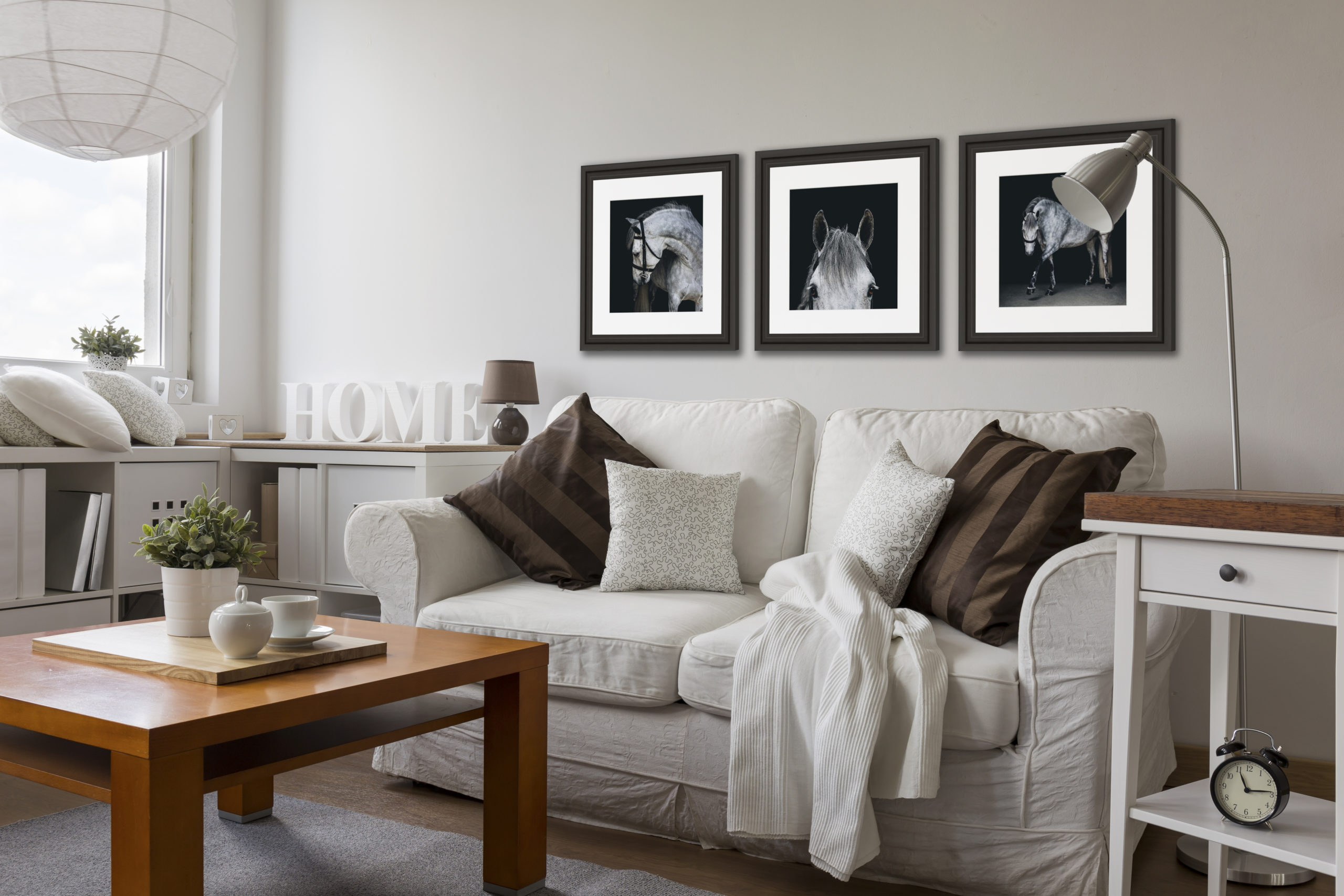 Captivating Fine Art
Classic art as unique as your horse
These striking portraits of your horse in a studio like setting will highlight every beautiful detail about them so you can be brought back to these moments every time you look at them on your walls.