We interrupt your regularly scheduled equestrian posts to bring you portraits of a CAT! But not just any cat… a special little, orange meatball (anyone who knows me knows I'm a sucker for tabbies). Brittany contacted me this past fall for a session with her heartcat, Simba, after he was diagnosed with cancer and an inoperable tumour in his jaw (which gives him his adorable 'blep').
Simba was given to her and her husband by his aunt and is Brittany's first cat of her own. Needless to say, beyond being an absolute lover and cuddle bug that he is, he holds a very special place in their hearts.
While he was having some ups and downs, the day of our session he was feeling great. I got some sniffs, and cuddles, and most importantly, got to capture these important moments of him feeling like himself with this humans.
The best news is that he's been on the upswing since! So, we decided his end of life session was officially changed to a Celebration of Life session.
For every person who says "it's just a pet," there are so many more of us that know what our animals give us is beyond anything we could hope to put into words… moments like these are for the animal in your life who is a companion, a best friend, a confidant, and so much more.
Here's to all the memories ahead, Simba. Now go beg your mom for some treats.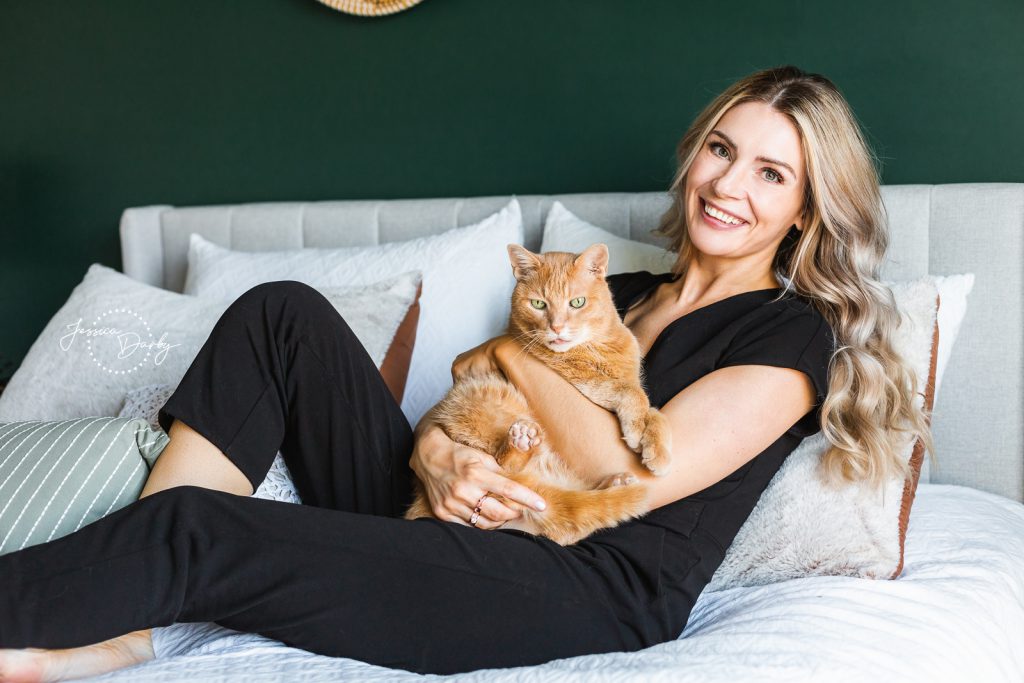 PS – #FuckCancer